The trusted choice for expert valuations, auctions and sales since 1993.
This listing is closed.
NSW Origin signed jersey 2007 (Rugby League)
Listing # 1601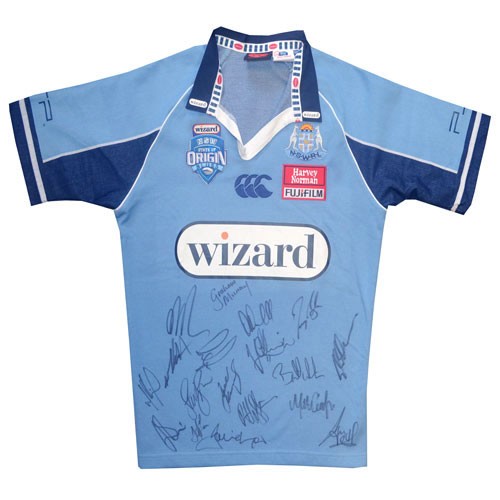 IMAGE THUMBNAILS
DESCRIPTION
State of Origin, Game 2. Signed by 19.
UNFRAMED
Payment Details:
Cheque, Direct deposit or Credit card (MasterCard or Visa)
Sold Out.
This item has been viewed


times.