The trusted choice for expert valuations, auctions and sales since 1993.
1999 Wallabies Framed & Fully Signed Winning RWC jersey
Listing # 1733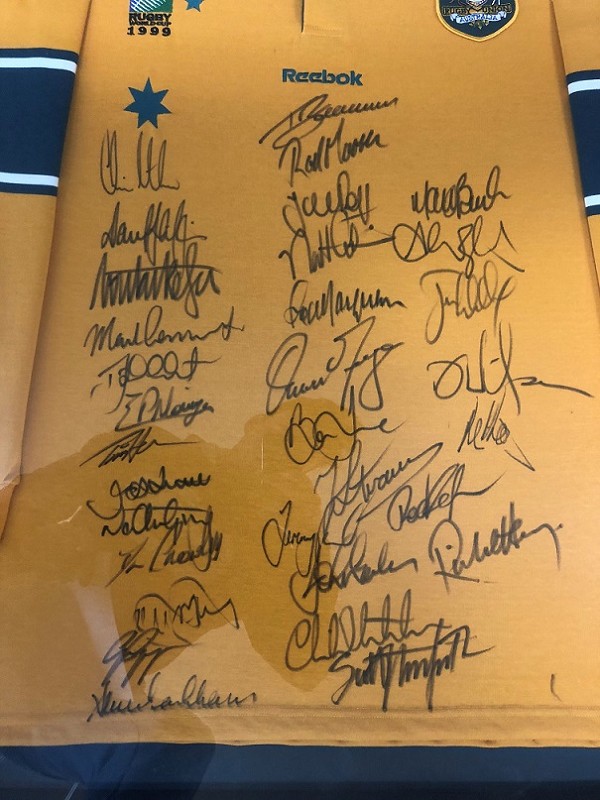 IMAGE THUMBNAILS
DESCRIPTION
A framed and signed Wallabies jersey autographed by the 1999 victorious Rugby World Cup winning squad. Comes with a Letter of Authenticity from ARU . Signed by 32 on a RWC 1999 jersey. Frame has a few little nicks and some slight foxing on jersey collar. 670mm x 1070mm.
Payment Details:
Cheque, Direct deposit or Credit card (MasterCard or Visa)
This item has been viewed
times.